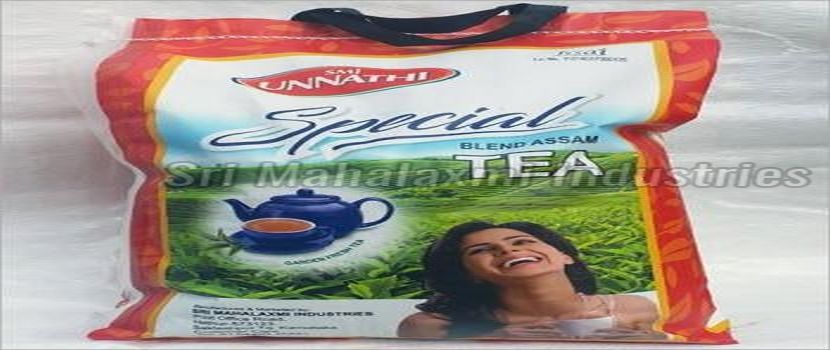 Today, flavored teas are most popular in various counties of the world. One can find various tea blends and top flavors including white teas, black teas, green teas and herbal varieties in the market. Natural flavors, organic ingredients and real bits of fruits and flowers paired with the finest tea leaves from around the world to produce an unparalleled collection of flavored tea. Famous flavored tea like Earl Grey, Masala chai and Jasmine Green are all made with a base of Camellia sinensis tea leaves and added flavors. There are many flavored tea manufacturers in the market, presenting authentic and quality flavored teas for their customers. Flavored teas come in a wide range of quality. To check the quality of flavored teas, it is important to know how the extra flavors were added to the tea.


The superior quality flavored teas are scented naturally. This method uses natural and fresh ingredients to impart flavor directly to the tea leaves, after which the source of the scent is often taken out, as in traditional jasmine teas. To make the best jasmine teas, spring harvest tea leaves are used, which is dried and stored until the most aromatic jasmine flowers blossom in late summer. Once the fresh jasmine flowers are plucked, they are layered with the tea leaves, which absorb the fragrant oils from the drying flowers. After each day, all the jasmine blossoms are removed from the tea and replaced with fresh flowers, leaving the finished tea with several layers of jasmine aroma that will last through various infusions.


Natural scenting is immensely limited by the source material, though. For example, mixing fresh fruit with tea leaves, for instance, would add too much moisture and be more likely to rot the tea than impart lasting flavor. Natural scenting is also not very effective since it requires numerous scenting ingredients to transfer flavor to the tea leaves. Roughly 100 fruits are used to make just 3 ounces of the essential oil used for scenting. The naturally scented teas are more commonly made with superior quality leaves to create a premium end product.
Blending is one of the most popular methods to flavor tea, especially loose leaves. Historically, tea blends were the easiest way for poor tea lovers to enhance the flavor and stretch the quantity of the inexpensive teas that were available to them. Masala Chai is the most famous example that uses bitter black tea as a base, blended and stewed with a varied blend of Indian spices, and served with milk to offset the bite. Genmaicha is another type of tea from Japan, which uses toasted rice to balance the flavor and increase the shelf life of green tea leaves. High-quality tea leaves are not often used to create blends since the added flavors usually overwhelm the subtle characteristics of artisanal teas.
Today, many blends are actually made without a tea base at all and are called herbal blends or infusions. These blends are usually caffeine-free and offer delightful or aromatic flavor combos.


Artificial flavorings are the most common way to add new and interesting flavors to tea leaves. Flavor and aroma scientists create extremely consistent flavor which is widely used in tea leaves. There are many companies that use professional blenders to create consistent batches of pure tea from various crops of many farms. Artificial flavors are often used to disguise or cover up the flavor of low-grade tea leaves. It is easy to identify artificial flavors in loose leaf tea because they often smell overwhelmingly strong. Occasionally, flavors are added to enhance medicinal blends like ginseng teas that can be misleading when marketed for health benefits.
Flavorings are often added to mask or balance the flavor of a low-quality tea, while high-quality leaves are often valued for their more subtle inherent flavors. Paying attention to the method and ingredients used for the flavoring process is usually a good clue to the quality of the base tea leaves.