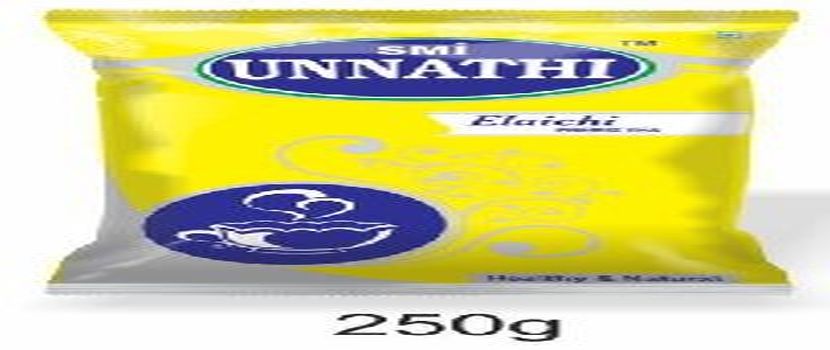 The world is filled with tea lovers. You will rarely meet a person who does not like to start his/ her day with a cup of premium tea. A healthy cup of tea every day is helpful for your well-being. The fact of using Unnathi Elaichi premium tea includes the manifestation of several vital elements in the tea which are helpful in offering soothing effects to the body. Its components advance in dropping the stress level and lowering tiredness after a long hectic day. It helps in improving body immunity and bone health.
What is elaichi/ cardamom premium tea?
Premium tea is the high-quality tea which is carefully grown and normally handpicked, and the entire process affects the quality of the tea leaves. The best place of cultivation is considered where the tea trees can be grown slowly, and the place is chosen by considering the temperature, altitude, soil, humidity and light factors of the place.
Now, cardamom premium tea is produced by boiling crushed seeds of high-quality cardamoms in hot water along with the premium tea leaves. This ensures the seeds can release all of their bioactive agents into the water and the infusion offers high therapeutic value.
Buy premium elaichi tea online which contains essential sterols and phenolic acids which act as good antioxidants. Some other organic metabolites of elaichi include sabinene, pinene, cineole, limonene, myrcene, terpinolene and linalool, which altogether have diuretic, antihypertensive, antimicrobial, antidiabetic, antiproliferative, anti-inflammatory and anti-cancer effects on the human body.
Health benefits of premium tea:
• Improves brain functioning
The presence of L-Theanine chemical plays a crucial role in advancing brain health. It improves brain activity by removing stress.
• Offers a healthy immune system
Premium tea remains filled in vital antioxidants which are helpful to keep your immune system healthy and active all the time.
• Low caffeine
Except for water, premium tea is the only healthy beverage considered to have zero caffeine in it.
• Benefits the digestive system
Due to its digestive benefits, people often consider drinking a cup of tea after having their meal. So, a cup of premium tea is considered as a digestive health drink!
• Enhances bone density
People, who drink premium tea on a regular basis, are considered of having better immunity than those who do not drink it.
• Offers anti-microbial properties
Any good quality premium tea is able to offer anti-microbial properties that keep you safe from developing bad breath or any other sorts of dental issues including cavities.
Now, let's see what the added goodness is offered by cardamom premium tea.
Enhances blood circulation and heart health
It is rich in important antioxidants like limonene, linalool, pinene, etc. which help in reducing free radicals from the blood causing high BP. Also, flavonoids present in it do not let cholesterol to get accumulated in the blood vessels.
It contains high levels of essential vitamins A & C, polyalcohols, sterols that offer immunomodulatory, anti-inflammatory, antimicrobial, antifungal and antiviral properties. drinking a cup of tea can treat dry cough, sore throat, and excessive phlegm.
Offers a complete detox drink
Various essential terpenes present in it helps in flushing out all the wastes like toxic intermediates, heavyweight metal ions and free radicals of the bloodstream.
It has enhanced glutathione and flavonoid levels which purify the blood and offer growth stimulating and anti-inflammatory properties. Several phytochemicals present in it like essential vitamins and minerals, terpenoids, phenolic acids, and phytosterols can prevent you against various inflammation conditions.
Now after reading so much about Unnathi elaichi premium tea, you should think about replacing your bed coffee with a cup of this high-quality tea. Stay healthy!