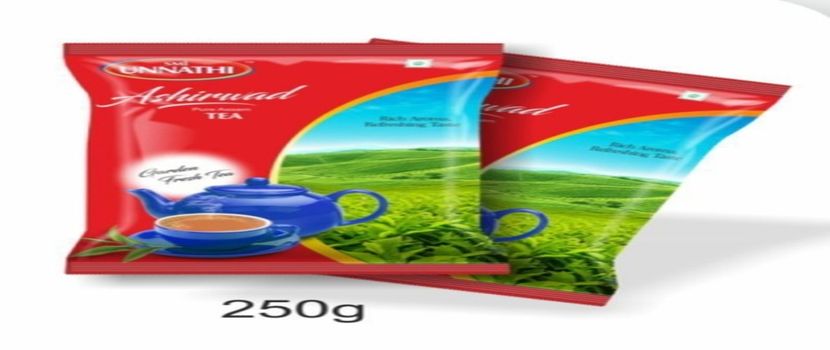 Known for its bright color and tart, malty flavor, Assam tea is a type of black tea that is among the tastiest and most satisfying beverages people can enjoy throughout their day. This tea is more commonly popular as a breakfast tea or Irish breakfast tea. Assam tea is commonly made from leaves of the Camellia Sinensis plant. The Assam tea comes from Assam that is known as the largest tea growing region in the world.
Loaded with antioxidants, Assam tea not only has an excellent taste but also has many health benefits. Here are some of the health benefits you should know before buying Assam Tea-
• Helps to strengthen your nervous system and keeps you alert:
Assam tea contains the highest caffeine content of traditional tea types. It helps in improving mental alertness and can be the best option to perk you up in the morning. It can improve your focus when facing a complex task. Helping to keep you active and alert, Assam tea can stimulate brain function without causing stress to the heart and can help in strengthening the nervous system. However, like everything including caffeine, too much can lead to an adverse effect so it is recommended to drink your Assam tea sensibly.
• Helps in blocking fat and glucose absorption:
Assam tea, like many black teas, is helpful in blocking fat absorption and assists in weight loss. Coupled with regular exercise and a healthy diet, it can beneficial for losing weight. According to the research of the Journal of Food Science, Assam tea has the highest concentration of polysaccharides (carbohydrates) that prevent glucose absorption; making it the best beverage for diabetics.
• Helps to improve cardiovascular health:
Flavonoid contents in Assam tea are said to maintaining lining inside blood vessels, cardiac valves, and other body cavities, helping to minimize the build-up of plaque inside the arteries. It also contributes to reducing the risk of cardiovascular disease.
• Protects against cancer-inducing carcinogens:
Like green tea, Assam tea contains polyphenolic antioxidants that are well-capable of protecting against chemical carcinogens, which are responsible to increase the risk of different types of cancer. Studies have also indicated that green, black and Assam tea consumption can provide protection against carcinogen-induced forms of cancer, by minimizing the damage to reactive oxygen and nitrogen species on your cells.
• Beneficial in reducing the risk of Parkinson's disease:
Studies have shown that caffeine consumption can reduce the risk of developing Parkinson's disease. As we know, Assam tea is a Black tea that contains the highest caffeine content of traditional tea types, it is said that having two to four cups of Assam per day can reduce the risk of Parkinson's in men while having one to four cups can reduce the risk Parkinson's for women.
• Helps to reduce of risk of ovarian cancer:
Assam tea can also assist in declining ovarian cancer risk. By consuming two or more cups each day experiencing up to a 30% decline in risk of ovarian cancer.
Besides all the health benefits it offers, it is confirmed that Assam tea is, in fact, a delight to drink and there are numerous types to suit all palates. Whether or not you feel healthier by drinking Assam tea regularly, you will certainly enjoy one or two cups throughout your day. Assam Tea is sourced from only the most exotic and sought after places, ensuring superior quality throughout the whole manufacturing process. The tea is guided out with care and consistency ensuring the customer only gets the very best of nature. Check out the range of Assam tea with a top Assam tea distributor in India. You can even buy best-selling tea from the reputed Assam tea distributors in Karnataka.